Personal representative filing timeline for wrongful death after a Pittsburgh crash.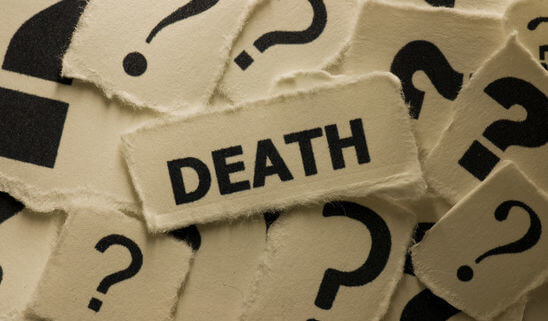 Pennsylvania – September 27, 2022
There are many different scenarios when external factors are responsible for fatal injury in a motor vehicle accident. Surviving family members and loved ones can reduce stress and worry by hiring a competent legal professional to collaborate with experts to determine if negligence of another party was the cause of the fatal injury and identify their percentage of fault. Seasoned attorneys experienced with personal injury law are best suited to communicate with insurance carriers and opposing legal counsel on behalf of grieving loved ones.  In the State of Pennsylvania, a wrongful death is considered one where the "death of an individual is caused by the wrongful act or neglect or unlawful violence or negligence of another." A wrongful death legal action is a particular type of lawsuit that is brought by loved ones of someone who dies because of the negligent, reckless, or deliberate act of another.
Recoverable compensation.
Surviving family members and loved one may suffer significant financial burdens by the loss of a loved one whom may be the sole provider of family income or make up a significant share of economic stability in a household.  The loss of companionship and income alone could present hardship for family, in addition to the unexpected costs of funeral and burial expenses associated with a premature death. Damage compensation in these lawsuits can include:
Medical bills,
Funeral and burial expenses,
Compensation for lost wages their loved one would have earned had he lived to his normal life expectancy,
Compensation for the pain and suffering endured by the surviving family members due to their loved one's absence,
Emotional distress,
Punitive damages that are intended to punish the person who caused the death.
Filing a wrongful death claim timeframe.
In Pennsylvania, it is important to know that a personal representative of the deceased's estate or surviving family member can file a claim. The personal representative must file an action within six months of the date of death, otherwise the opportunity opens to any beneficiary to file the claim. The statute of limitations to file a claim in general is two years from the date of the death.
Hire a lawyer.
A competent Pennsylvania accident lawyer  at Scanlon & Wojton Law Offices is familiar with state and federal laws regarding wrongful death accidents and they can objectively speak on behalf of an injured party in court, or against an insurance company's legal team, often yielding a swift and fair monetary settlement.
Scanlon & Wojton, Attorneys at Law
The Mitchell Building
304 Ross Street, Second Floor
Pittsburgh, Pa 15219
Phone:  (412) 918-1241
Fax: (412) 235-7275
Sources:
https://wrongful-death-lawyers.usattorneys.com/wp-content/uploads/sites/2/2021/11/photodune-693773-death-xs.jpg
364
548
nora
https://usattorneys.com/wp-content/uploads/sites/2/2020/01/logo.svg
nora
2022-10-04 12:13:42
2022-10-04 12:19:17
Personal representative filing timeline for wrongful death after a Pittsburgh crash.