Benefit of attorneys after wrong-way head-on DUI crash on I-8 in San Diego.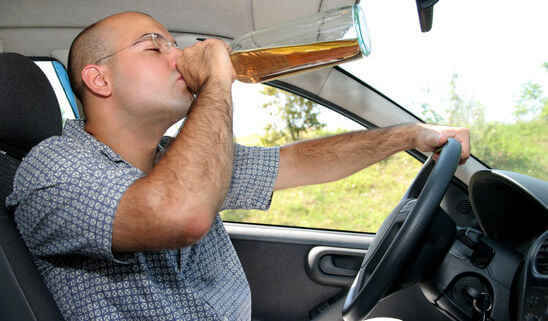 California – September 27, 2021
The National Highway Traffic Safety Administration (NHTSA) estimates that approximately one-third of all U.S. traffic deaths are alcohol-related to some degree.  Driving under the influence (DUI) may have caused a fatal injury accident on San Diego Interstate 8.  California Highway Patrol reported that a suspected DUI driver of a black BMW was driving the wrong way on Interstate 8 when they crashed head-on into a silver Honda Accord, causing that driver to suffer major injuries that led to death soon after the crash occurred.  The suspected DUI driver suffered moderate injuries and no other vehicles were involved in the fatal crash.  A California personal injury attorney can answer accident victim's questions regarding damage recovery options.
Car Insurance and liability.
Car insurance is a requirement for California drivers and provides a means to cover costs related to harmful losses resulting from a car accident.  California law recognizes responsibility for any part of negligent acts that lead to injury of another person, and insurance compensation is adjusted in accordance with the percentage of fault assigned to each driver.  A San Diego injury lawyer can assist victims with the valuation of damages after an accident that will usually include economic, non-economic damages and can file insurance claims to expedite funds for unexpected funeral and burial costs.  There are rare instances when punitive damages are awarded and an accident attorney can explain the possibility of punitive damages for individual cases when DUI results in fatal injury.
Criminal charges may impact damage award.
Criminal charges range from misdemeanors to felony offenses, and penalties for impaired driving can include driver's license revocation, fines, and jail time.  Insurance companies may take an arrest for a DUI offense causing a car accident into consideration before paying out any claims for accident victims.  Consultation with experienced car accident attorneys is a prudent option to make certain that all avenues of fiscal recovery are addressed.
Hire an attorney.
Seek counsel at Jeffrey E. Estes & Associates immediately after an auto accident causes fatal injury to a loved one for guidance in the recovery of harmful losses that may include hospital and medical bills, future lost wages, property damages, and pain and suffering.  California wrongful death accident attorneys will assist with the completion of insurance and legal documents toward the recovery of damages on behalf of surviving loved ones.
Jeffrey E. Estes & Associates, a Professional Law Corporation
501 West Broadway, Suite 1650
San Diego, CA 92101
Phone: 619-233-8021
Fax: 619-233-3730
Sources.
https://www.nbcsandiego.com/news/local/1-killed-in-suspected-dui-wrong-way-crash-on-i-8-in-san-diego/2729048/
https://www.nhtsa.gov/risky-driving/drunk-driving
https://www.dmv.ca.gov/portal/vehicle-registration/insurance-requirements/
https://leginfo.legislature.ca.gov/faces/billNavClient.xhtml?bill_id=201520160AB1785
https://wrongful-death-lawyers.usattorneys.com/wp-content/uploads/sites/2/2021/09/photodune-1677901-drunk-driver-xs-1.jpg
365
548
nora
https://usattorneys.com/wp-content/uploads/sites/2/2020/01/logo.svg
nora
2021-10-01 10:03:46
2021-10-01 10:03:47
Benefit of attorneys after wrong-way head-on DUI crash on I-8 in San Diego.