An Indiana man suffered fatal injury after hitting the rear end of a semi-tractor trailer.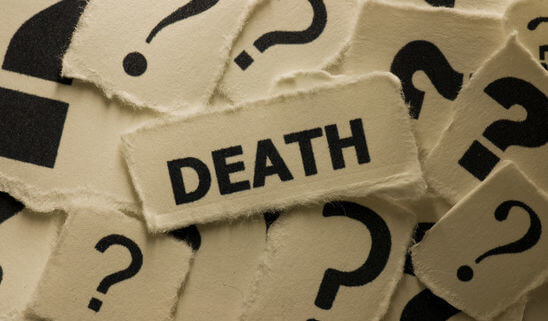 Indiana – January 25, 2023
Eastbound Interstate 70 at mile marker 60 was the scene of a fatal accident involving a pick-up truck and a semi-tractor trailer.  According to law enforcement at the scene, the driver of the pick-up truck struck the rear of the semi, and an investigation is ongoing by the Illinois State Police to determine the cause. Loved ones should consult with a truck accident attorney as soon as possible for guidance and access to funds for unexpected funeral and burial expenses.
Wrongful death.
Indiana damage recovery for a wrongful death legal claim is dependent on the status of the person who died and their surviving family members on the date the death occurred. A legal representative of the estate must file a wrongful death case in Indiana. That person could be a surviving spouse, child, or another designated adult acting on behalf of the estate who was appointed by the court to represent the estate's interests.
Insurance.
Indiana is a "fault," state regarding motor vehicle accidents, and requires drivers to carry a minimum amount of property damage and liability auto insurance. Accident victims have the right to pursue a personal injury, or property damage claim against an at-fault driver referred to as filing a "third-party" claim. The State of Indiana follows the modified comparative negligence rule, where an individual recovers damages if they are 50% or less at fault for an accident. An Indiana truck accident lawyer can explain insurance procedures for wrongful death or assist with claim filing.
Recoverable damages.
Damages are awarded to the estate itself, but can go to a decedent's spouse, children, other family members, or designated individuals that were financially dependent on the person who died.  Surviving parents or grown children could receive damages when there is no spouse, minor children, or dependents.  Financial and emotional losses are considered in the wrongful death settlement award and include compensatory and non-compensatory damages.
Compensatory.
Medical and hospital expenses; funeral and burial costs; attorney and legal fees.
Loss of benefits such as a pension and medical insurance.
Loss of income and wages.
Mental anguish and loss of companionship
Non-compensatory.
These types of damages are meant to punish a responsible party for wrongdoing in the hopes that it will keep them from doing something as damaging at a future time.  Punitive damages are not awarded in wrongful death claims in Indiana.
Caps on damages.
Common restrictions include situations with no damage caps when a deceased person leaves behind a spouse or minor children, and the award is based solely on the jury's discretion, including the amount of economic damages.  There are damage caps of $300,000. when the deceased is over the age of 20, unmarried, and has no minor dependent.  Medical bills, funeral expenses, burial costs, and attorneys' fees can be awarded in addition to non-economic damages.
Civil versus criminal action.
Wrongful death cases are civil cases and individuals can seek damages against an at-fault party for their loss. Consulting with an experienced attorney is a good idea as the law in Indiana has limitations on the types of damages an individual can be awarded in a wrongful death case.  If the accident was caused due to criminal activity such as DUI, or reckless driving, the outcome of a criminal case may impact that of the civil case.
Hire a lawyer.
Losing a loved one is a tragic truck accident that may have been caused by the negligent acts of another person can cause emotional strain and financial hardship that requires legal assistance.  Seeking out the professional services of an experienced wrongful death attorney will be in the best interests of the family that is left behind.  Call the Law Offices of  Marshall P. Whalley for guidance on a civil action for a wrongful death loss in Hammond Indiana.
Marshall P. Whalley & Associates
51 W 112th Ave
Crown Point, IN 46307
Phone: 855.442.7211 / 219.769.2900
Fax: 219.769.2995
E-Mail: [email protected]
www.marshallslaw.com
Sources:
https://wrongful-death-lawyers.usattorneys.com/wp-content/uploads/sites/2/2021/11/photodune-693773-death-xs.jpg
364
548
nora
https://usattorneys.com/wp-content/uploads/sites/2/2020/01/logo.svg
nora
2023-01-30 10:28:32
2023-01-30 10:34:14
An Indiana man suffered fatal injury after hitting the rear end of a semi-tractor trailer.